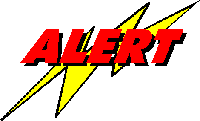 Special Note: as of February 2, 2009
Please add bmxspotterchat@muc.appriss.com as a buddy for continued access to the chat room.
Instruction below have been amended.
How to join the spotter chatroom:
Pick a Jabber chat client.
There are many chat clients to choose from since there is no official client developed or supported by the Jabber Software Foundation. They have, however, compiled a nice list of clients, including a few that they suggest. We are recommending Pidgin as the perferred client on Windows or Linux Linux because:
Excellent community support and development
Support for multiple chat protocols such as AIM, MSN, Yahoo, and ICQ
Cross platform support
Simple interface, including tabbed chat windows
As for Mac OS X, take a look at either iChat AV or Adium, both of which offer similar features to Gaim.


Choose a Jabber server.
There are many Jabber servers out there. Once again, a nice list of servers have been compiled by the XMPP Federation. A few things to note as far as servers we recommend:
If you already have a Gmail (a.k.a. Google Mail) account, you already have a Jabber account (Google Talk runs on a Jabber-based server). If you would like to use this, you can skip to the next step.
Another reliable server we recommend is the Jabber.org server, although you may not be able to register a preferred username as it is also one of the most populated servers.
Don't see anywhere to register a user? Don't panic! Once you have picked out a server you would like to join, just go ahead and launch your Jabber client.

Add account to chat client.
Look for the button, menu item, etc. in the program that will let you add an account to your chat client. In Pidgin, a box should automatically pop up that contains a button to add an account, which you should click on. At this point, if you want to use a Gmail account to connect to Jabber, look at Google's walkthroughs for configuring different clients. In the add account window, here are some standard fields you will see and might want to change:
Protocol: This is the type of server you're going to connect to. Make sure XMPP is chosen.
Screen name/User name: This is the unique username you will use to connect to the server.
Server: This is where the name of the server you have chosen goes. For example, jabber.org
Password: This is the password you choose to go along with your username. You can use any string of letters and numbers here as long as you can remember it. We recommend at least eight characters.
Resource: This is mostly arbitrary. However, it is generally used to tell others which chat client you're using, so it might be helpful to put Home, Pidgin, iChat or whatever you use here.
Alias: Again, this is arbitrary. You can put how you'd like your name to appear here if you find your screen name unattractive.
Now, if and only if you have not already registered on the server you have chosen, click the Register button. If you are already registered, click on the Save/Connect/OK/etc. button. Hopefully your chat client will have some way to indicate to you whether or not you're connected at this point.

Connect to a chatroom. (IMPORTANT!!!)
Different clients work different ways here. Some will make you add a chatroom link to your buddy list (Pidgin) and others will just give you the option of connecting without saving any link to the room (Trillian Pro... don't ask). It is up to you to find the option to add/join a chat room. Once you find that, here are the details you need to know:
Account: If you're connected to more than one account using your chat client, make sure you choose the Jabber account you want to chat from here.
Room: This is where you choose what room you would like to chat in. The Central Alabama Skywarn spotter chat is "bmxspotterchat".
Server: Change this to muc.appriss.com

Handle

: We would highly prefer here that you use a first or last name, and your best description of your location (e.g. brown-west_alabaster, porter-jasper, david-livingston). This will help us to relay highly accurate reports by location to the NWS. It will also help us in pinpointing users in areas where significant weather has occurred. Please be responsible.
Password: Leave blank.
Click Join
That's it! If you're not automatically transported into the chat room. You should see iembot as one of the people in the room, and, if your chat client supports it, backlogged reports from the iembot.

Adding chat to your buddy list.
Click Buddies
Click Add Buddy
Enter this in Buddy username: bmxspotterchat@muc.appriss.com
Click Buddies
Click Add Chat
Account be sure your XMPP acct from above shows here
Room: bmxspotterchat
Server: muc.appriss.com
Check to ensure that your handle is as above

(e.g. brown-west_alabaster, porter-jasper, david-livingston)

Alias: Arbitrary. You can change this if you want to see something other than bmxspotterchat@muc.appriss.com for the name (try "bmxspotterchat").
Select Add
Group: You might see this if the chat client lets you add room links to your list. In this case, this is the buddy group it will be listed under.
double-click the link your buddy list to the room. You should see iembot as one of the people in the room, and, if your chat client supports it, backlogged reports from the iembot.
Now you are ready to chat at a moments notice just by double clicking bmxspotterchat from your Buddy List